ESA Status: Endangered
The southern mountain caribou distinct population segment (DPS) of woodland caribou (Rangifer tarandus caribou) is currently listed as endangered under the Endangered Species Act, with designated critical habitat. Southern mountain caribou are unique in that they occupy high elevation, forested areas with deep snowfall along the inland temperate rainforest. In addition, they do not make the long-distance migrations of other woodland caribou, rather they migrate vertically up and down mountains several times a year, feeding solely on tree lichens during winter.
The southern Selkirk subpopulation of woodland caribou were first listed as endangered in 1984. In response to a 2012 petition to delist the southern Selkirk subpopulation, the U.S. Fish and Wildlife Service (USFWS) announced a final rule in 2019 listing the entire southern mountain caribou DPS, which includes the southern Selkirk subpopulation along with 16 other subpopulations that stretch north into Canada. Along with this 2019 amendment the USFWS finalized their original 2012 designation of critical habitat designating 30,010 acres within northeastern Washington and northern Idaho. The critical habitat in Idaho is limited to 6,017 acres of federal land within Boundary County. For more information read the Designation of Critical Habitat for the Southern Selkirk Mountains Population of Woodland Caribou.
There have been multiple attempts to augment the southern Selkirk subpopulation in the late 1980s and 1990s with animals from other areas. This resulted in a temporary increase to the size of this herd. Despite the augmentation efforts, in late 2018 there were only a few animals left in both the southern Selkirk and the south Purcell subpopulations. The Canadian Ministry of Forests, Lands, Natural Resource Operations and Rural Development decided to rescue the few remaining caribou and translocate them to the larger Columbia North subpopulation in Canada using a soft release approach to increase their chance of survival. This approach is meant to provide an opportunity to acclimate to the release site by temporarily holding the caribou in a pen where they are protected from predation and provided with food.  The caribou adapted well to living in the pen, and prior to release the caribou were equipped with a GPS tracking collar. Currently, the remaining animals from the Selkirk subpopulation are integrated with the Columbia North subpopulation.
According to the Federal Register notice; predation, forest harvest, human development, recreation and effects due to climate change (increase in wildfire and decrease in alpine habitat) are the main factors credited for the decline in caribou populations. The state of Idaho is dedicated to conserving woodland caribou and its habitat. The Office of Species Conservation will continue to monitor the recovery of the species and advocate for increased local and national coordination.
Staff Contact: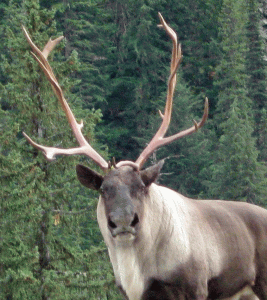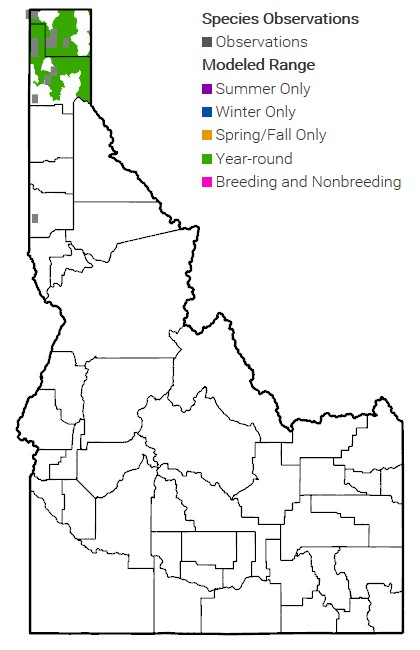 More Information: