The Idaho Pacific Coastal Salmon Recovery Fund Program manages the State of Idaho's allocation from the federal Pacific Coastal Salmon Recovery Fund (PCSRF). PCSRF was established by Congress in 2000 to restore and conserve Pacific salmon and steelhead populations and their habitat.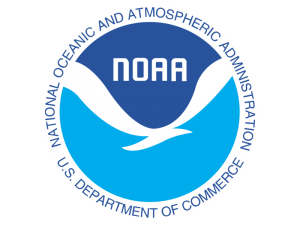 PCSRF ROUND 24
Idaho OSC was awarded $5.1 million in PCSRF funds to allocate in Round 24.
The Idaho PCSRF Board will meet on December 9th, 2021, to award available funds. The meeting will be held in person at the IDFG SW Region Office Conference Room, 15950 North Gate Boulevard, Nampa, ID. A remote option is available; details are on the agenda.
PCSRF Documents
Federal Guidelines applicable to PCSRF awards and sub-awards by grant year:

PCSRF Grant Year
2017
2018
2019
2020
2021
Applicable Federal Guidelines
2 CFR Part 200, Uniform Administrative Requirements, Cost Principles, and Audit Requirements as Adopted Pursuant to 2 CFR § 1327.101
2 CFR Part 200, Uniform Administrative Requirements, Cost Principles, and Audit Requirements as Adopted Pursuant to 2 CFR § 1327.101
2 CFR Part 200, Uniform Administrative Requirements, Cost Principles, and Audit Requirements as Adopted Pursuant to 2 CFR § 1327.101
2 CFR Part 200, Uniform Administrative Requirements, Cost Principles, and Audit Requirements as Adopted Pursuant to 2 CFR § 1327.101
2 CFR Part 200, Uniform Administrative Requirements, Cost Principles, and Audit Requirements as Adopted Pursuant to 2 CFR § 1327.101
Department of Commerce Financial Assistance Standard Terms and Conditions; Bureau Specific Administrative Standard Award Conditions; Special Award Conditions; Department of Commerce Pre-Award Notification Requirements for Grants and Cooperative Agreements
Department of Commerce Financial Assistance Standard Terms and Conditions; Bureau Specific Administrative Standard Award Conditions; Special Award Conditions; Department of Commerce Pre-Award Notification Requirements for Grants and Cooperative Agreements
Department of Commerce Financial Assistance Standard Terms and Conditions; Bureau Specific Administrative Standard Award Conditions; Special Award Conditions
Department of Commerce Financial Assistance Standard Terms and Conditions; Bureau Specific Administrative Standard Award Conditions; Financial Assistance Award; Specific Award Conditions
Department of Commerce Financial Assistance Standard Terms and Conditions; Bureau Specific Administrative Standard Award Conditions